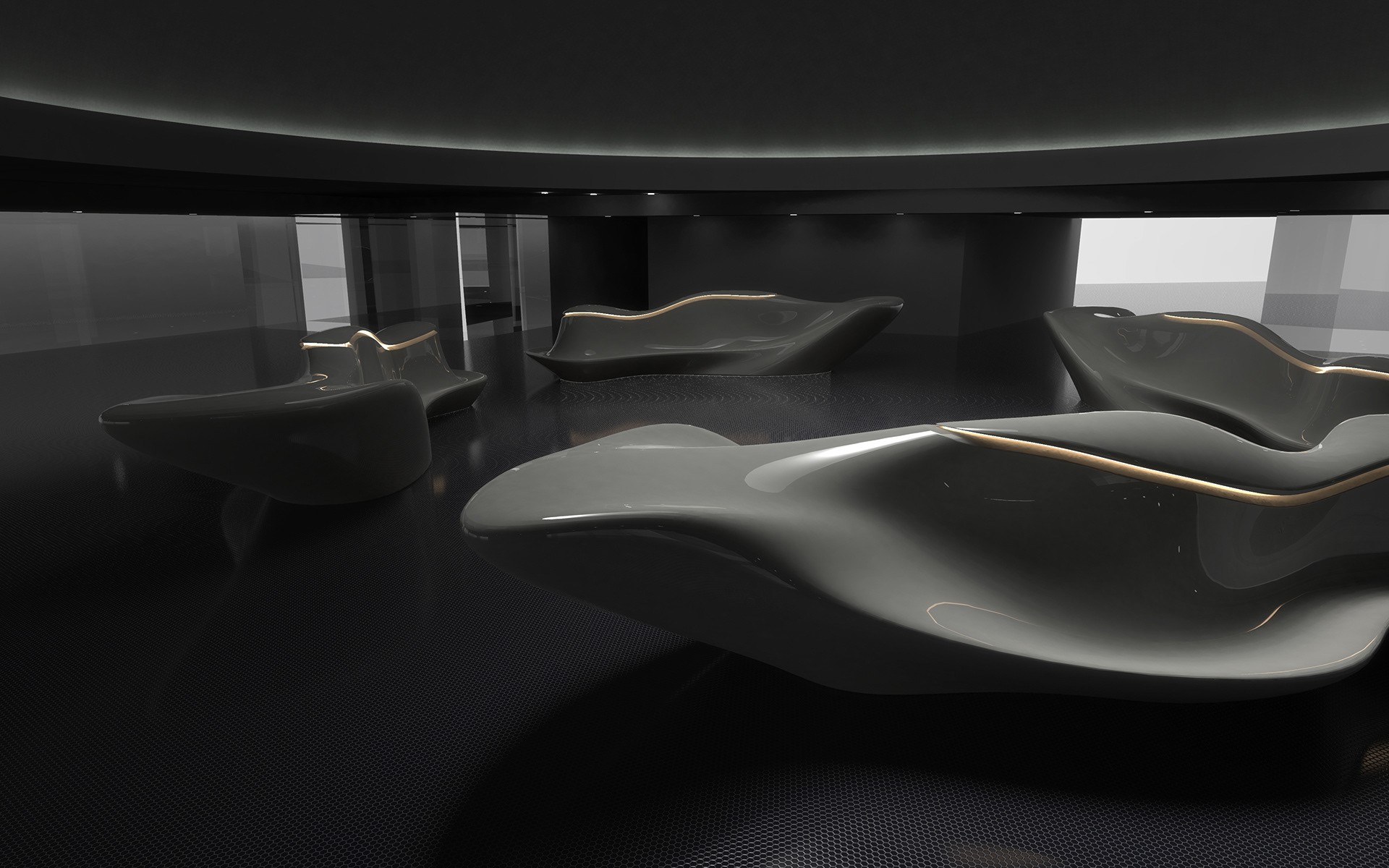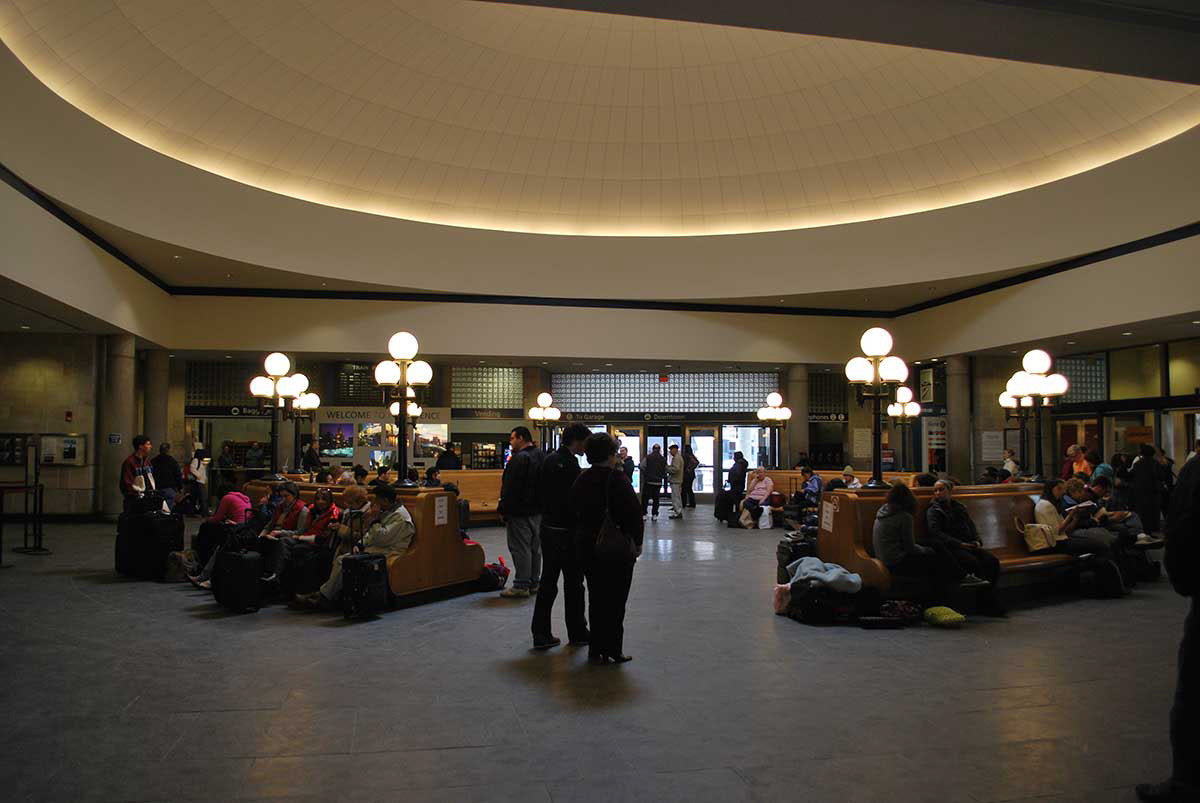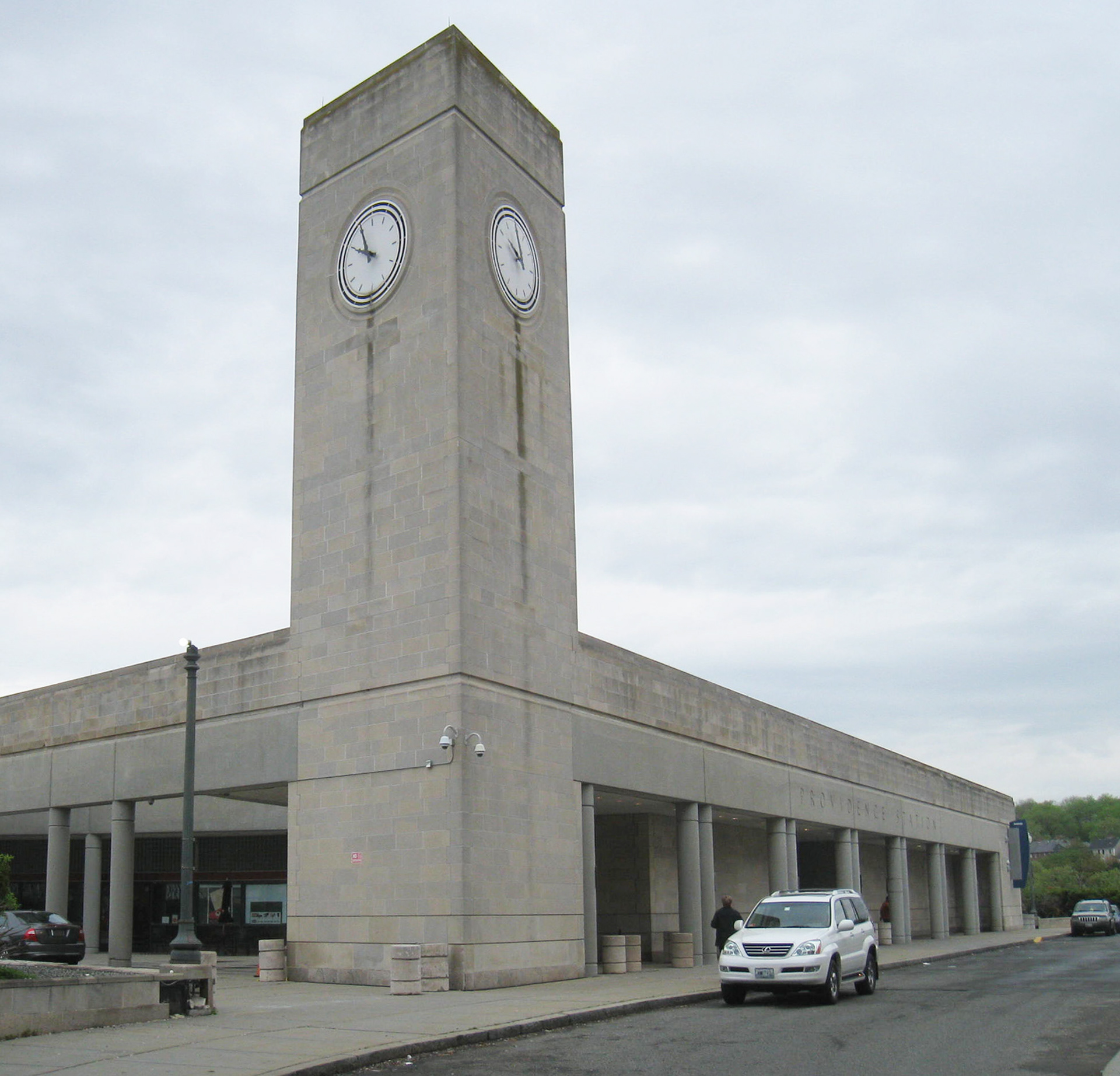 Kai Zhang, Chenyu Ding, 2019.5
Rhode Island School of Design, Design Principle II, Final Project
For this project, we were asked to choose a site in Providence, conduct field research on the site, identify its problems, and come up with a design solution to the problems that we find.  
We chose Providence South Station and conducted field research using a combination of methods. We observed on site, took photos and time-lapse videos of passengers' activities and circulation flow at different times of the day. We interviewed and surveyed the passengers in the waiting area to collect their opinions. We mapped the floor plan of the station to evaluate how different elements and spaces interact.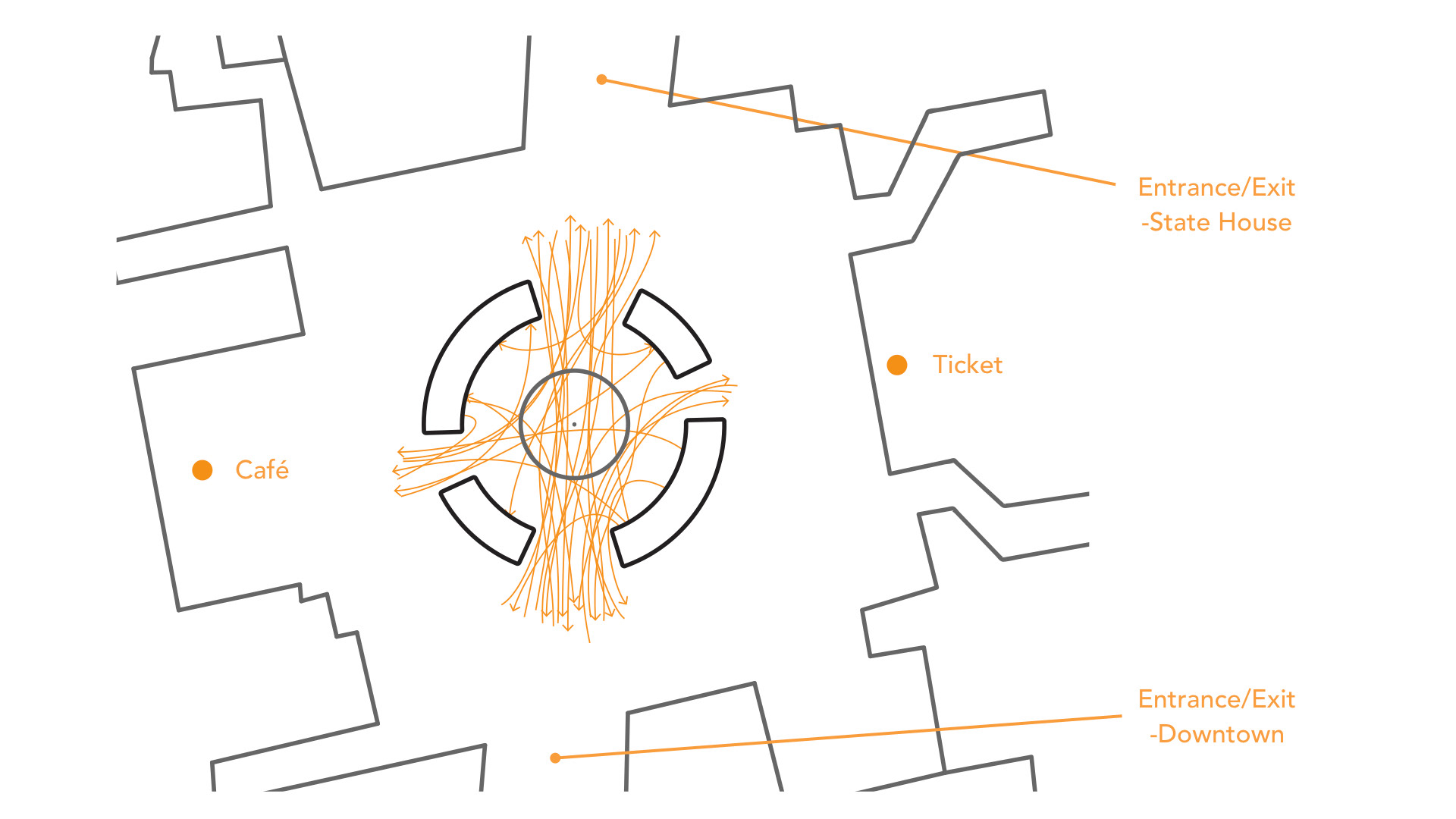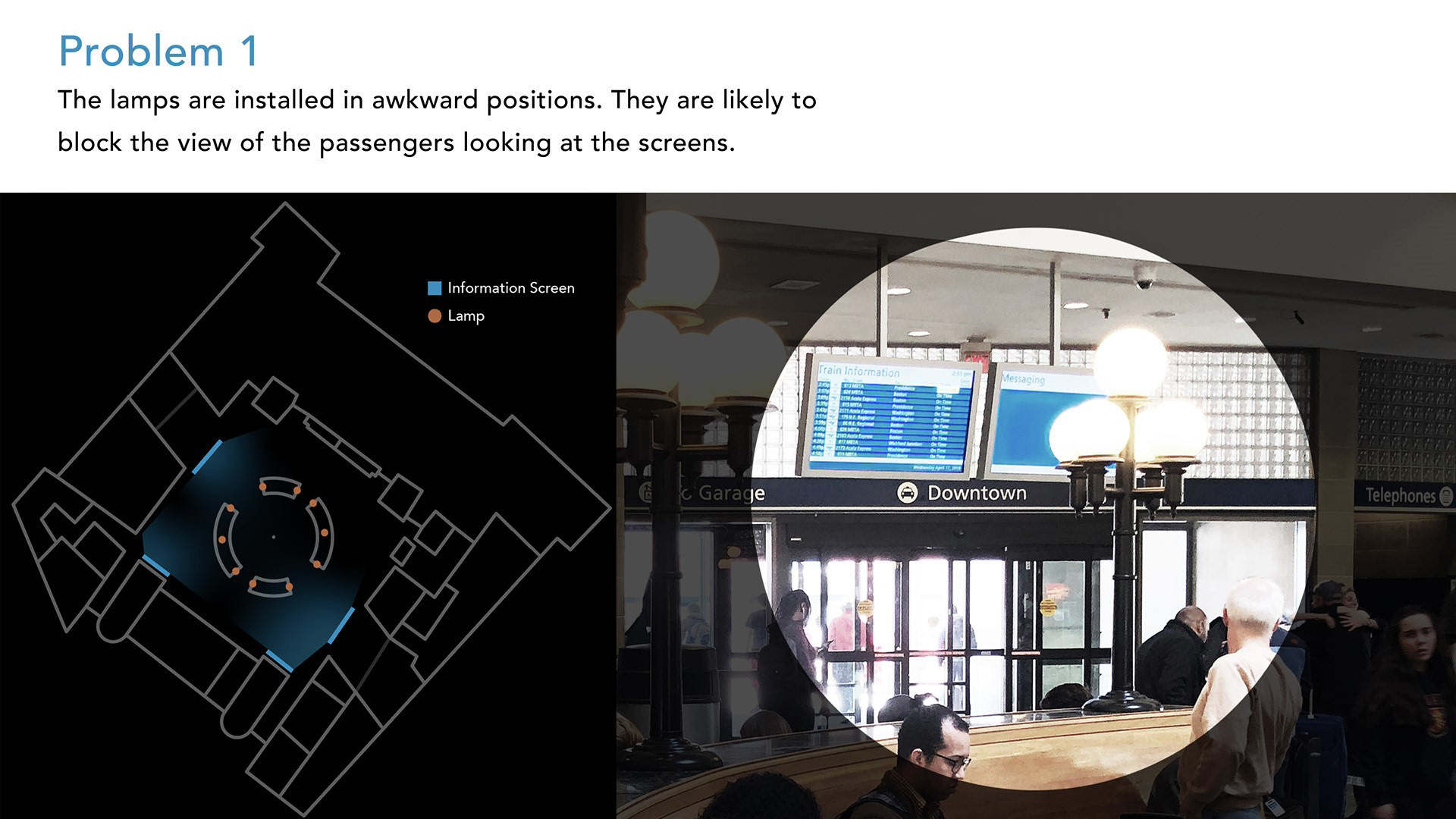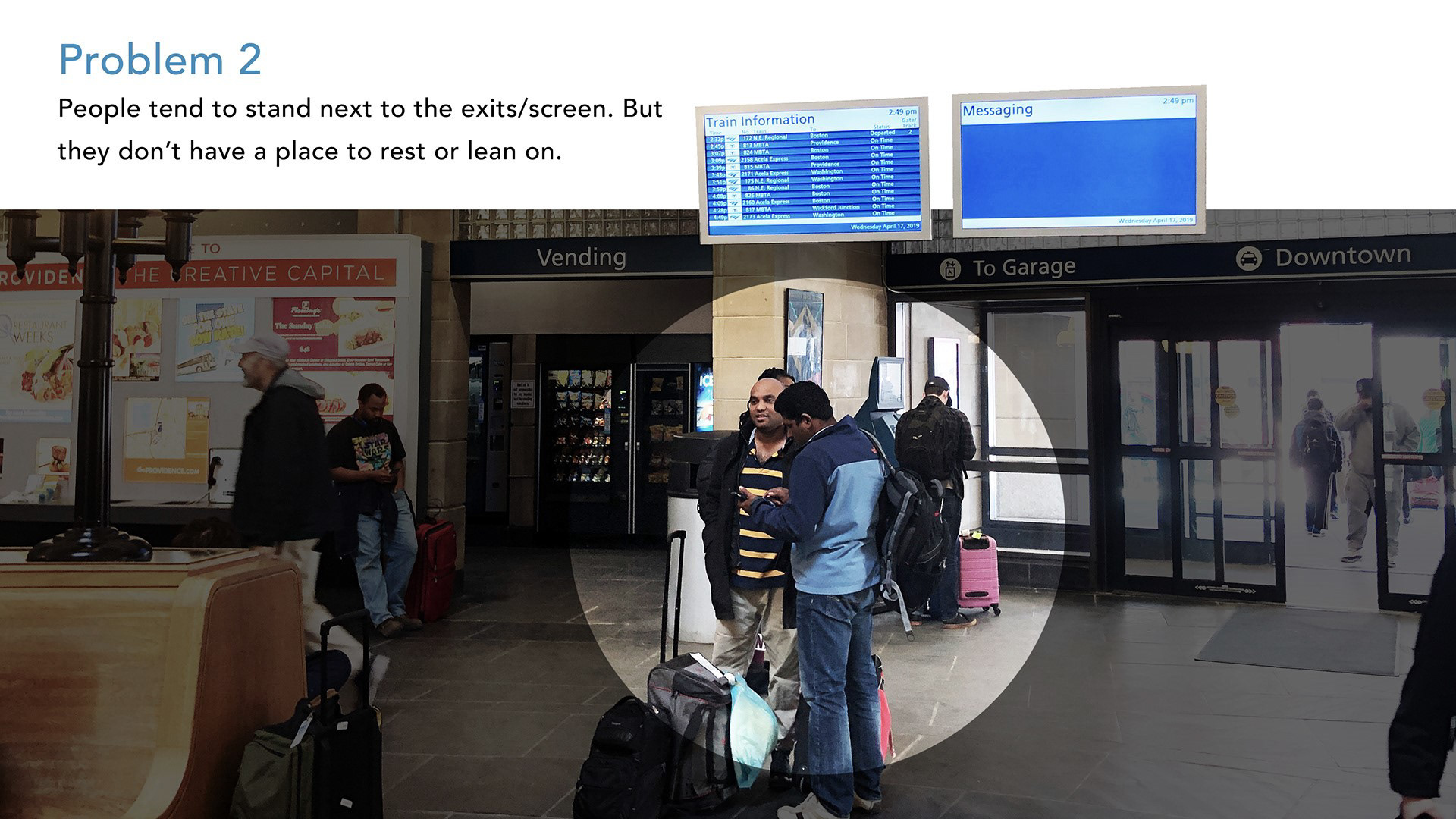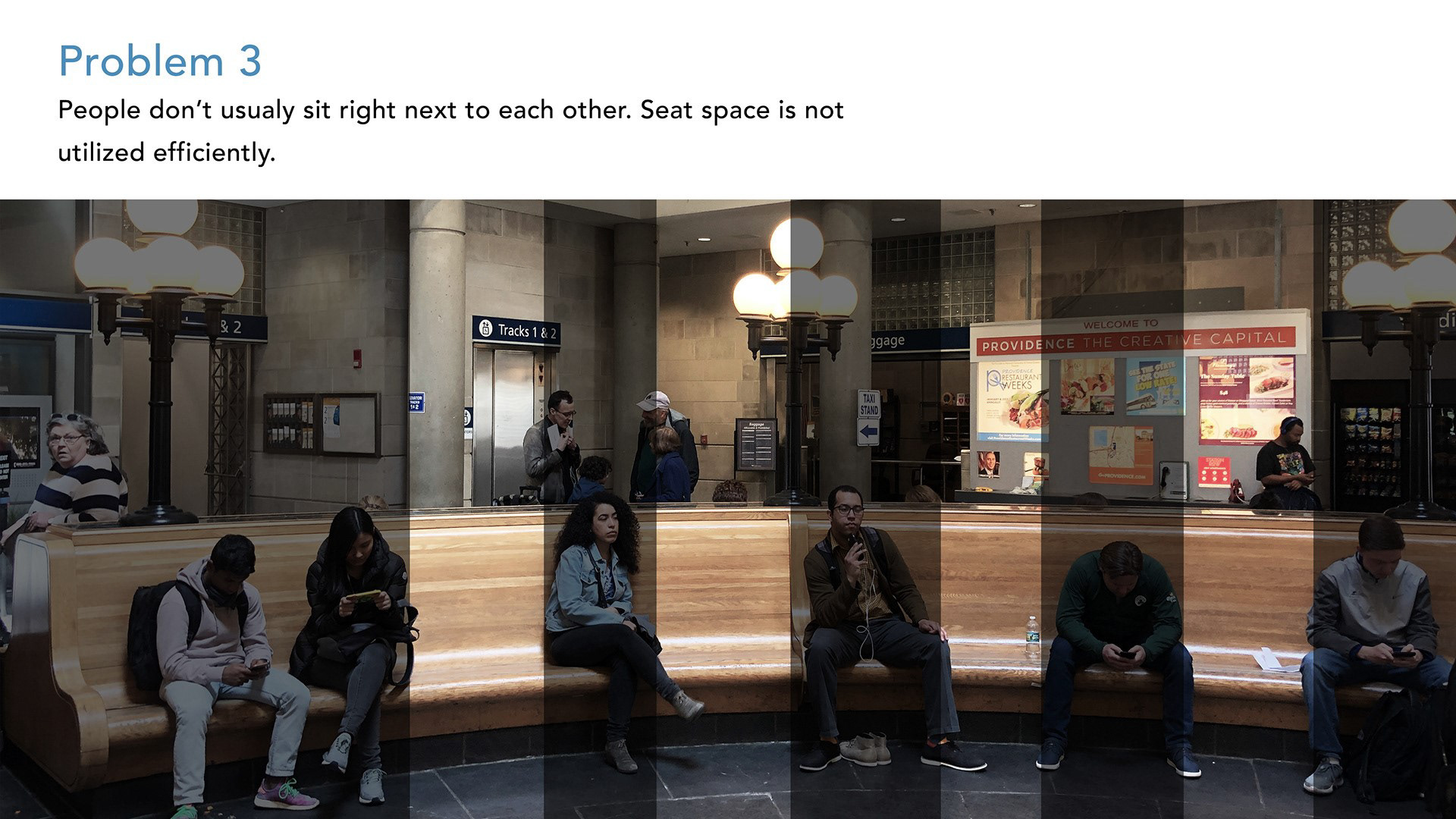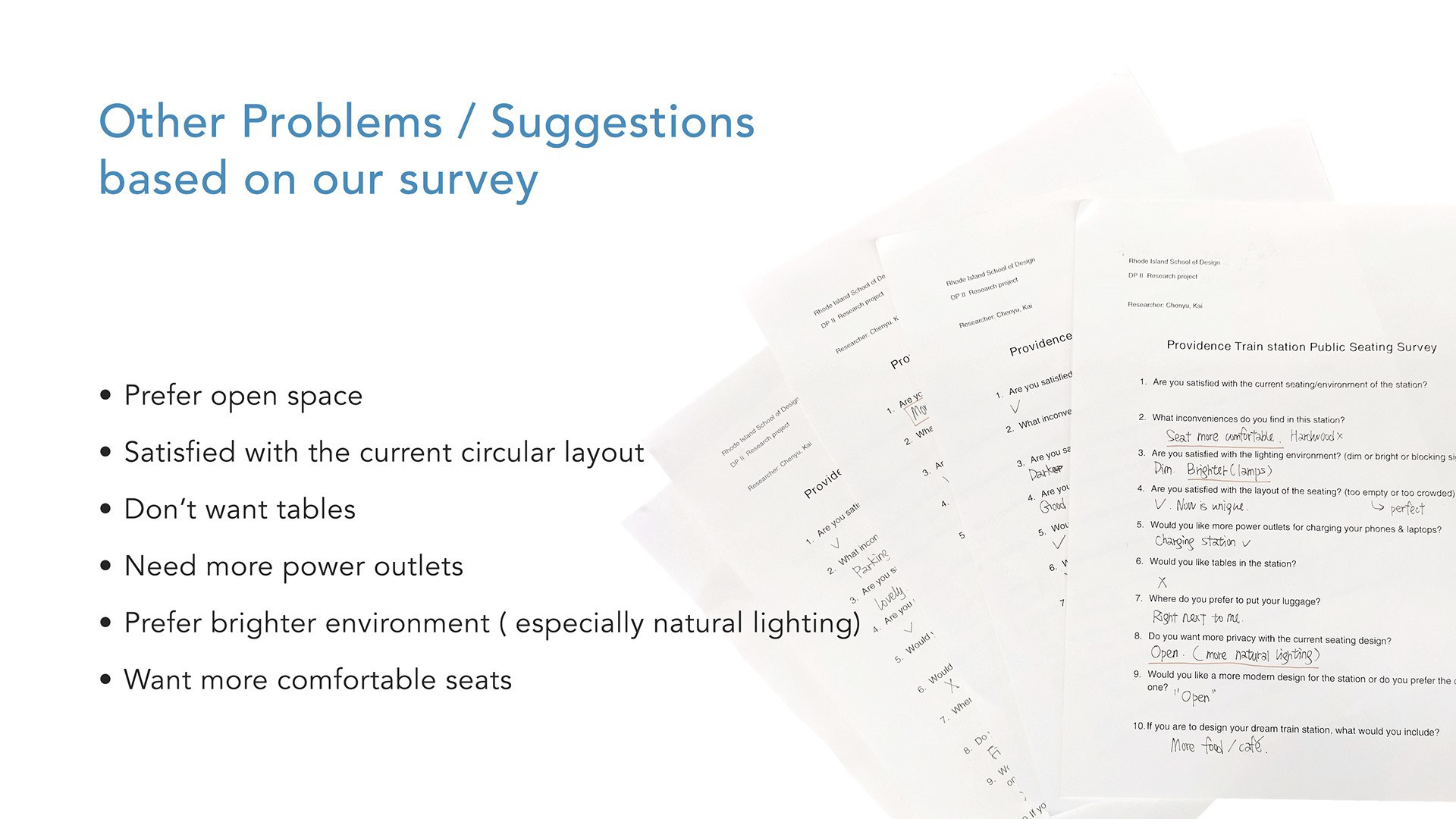 Based on our research, most of the problems or inefficiencies revolve around the waiting area, or the seating design. Thus we decided to focus on improving the waiting experience by redesigning the current seating. 
​​​​​​​
We hope the redesigned seating not only solve the current problems, but also bring modern, refreshing aesthetics to the decades-old station, linking and contrasting the past and the future using our design.