Bathroom Products Design  |  

Soap Holder, Shower Rack and Sinktop Tray
Designed by Chenyu Ding & Sophia Tseng
Rhode Island School of Design, Design Principle II, Project "Make it real"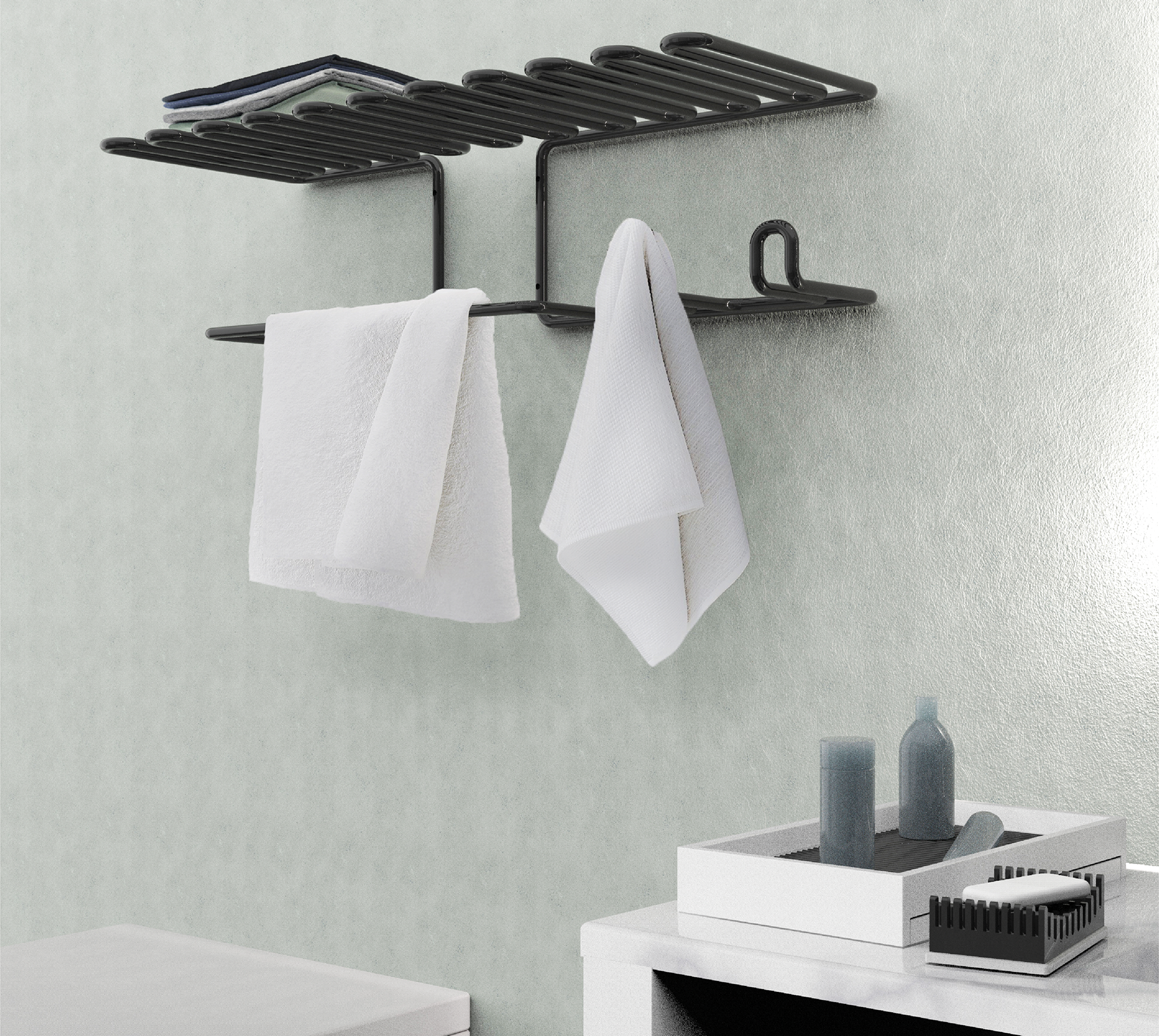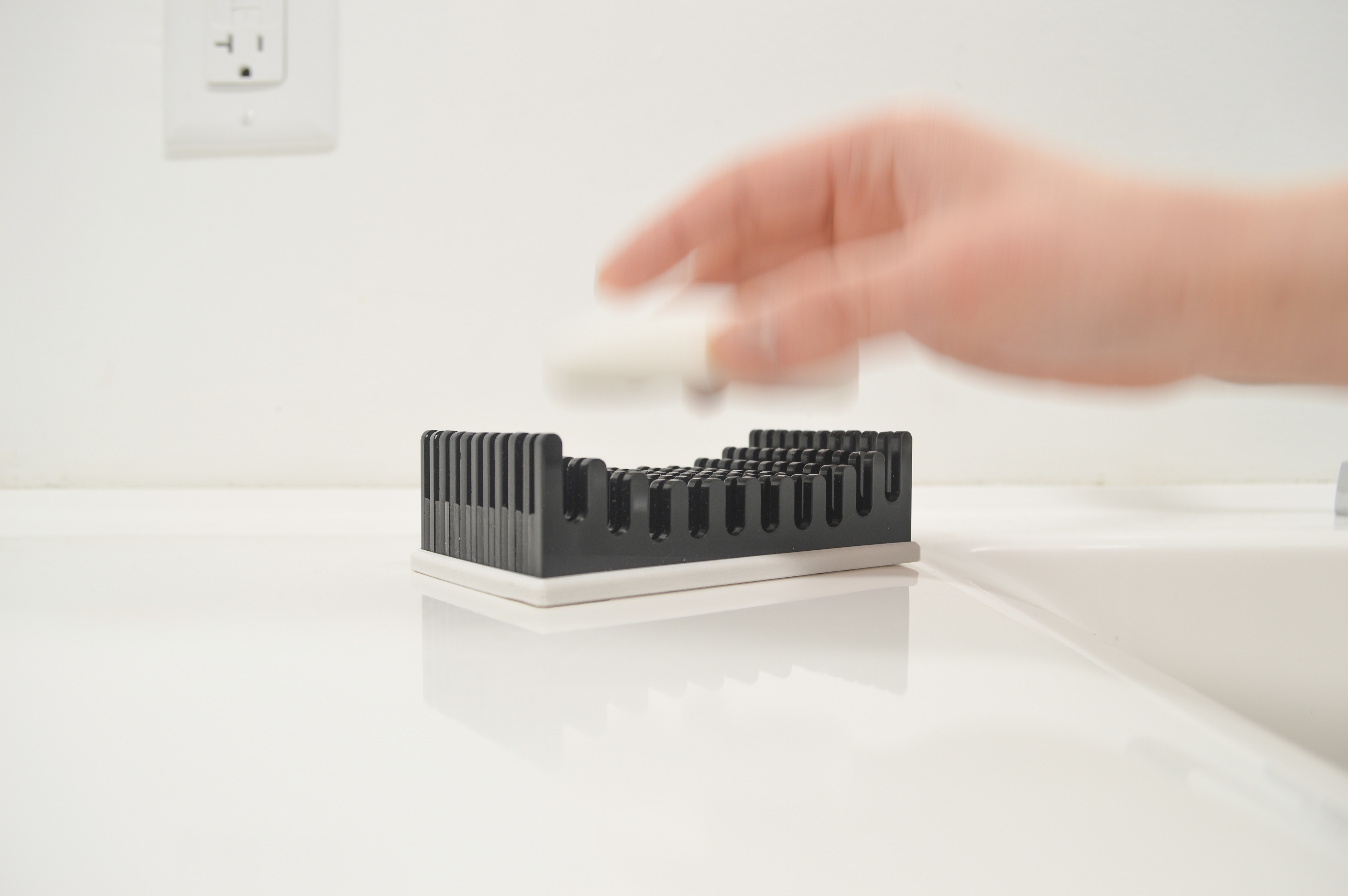 "Make it real" Project Brief:
In this project, we were required to select a napkin sketch from a classmate, make it into real prototype using laser cut and 3D printing(1 hour printing time), and develop 2 family products.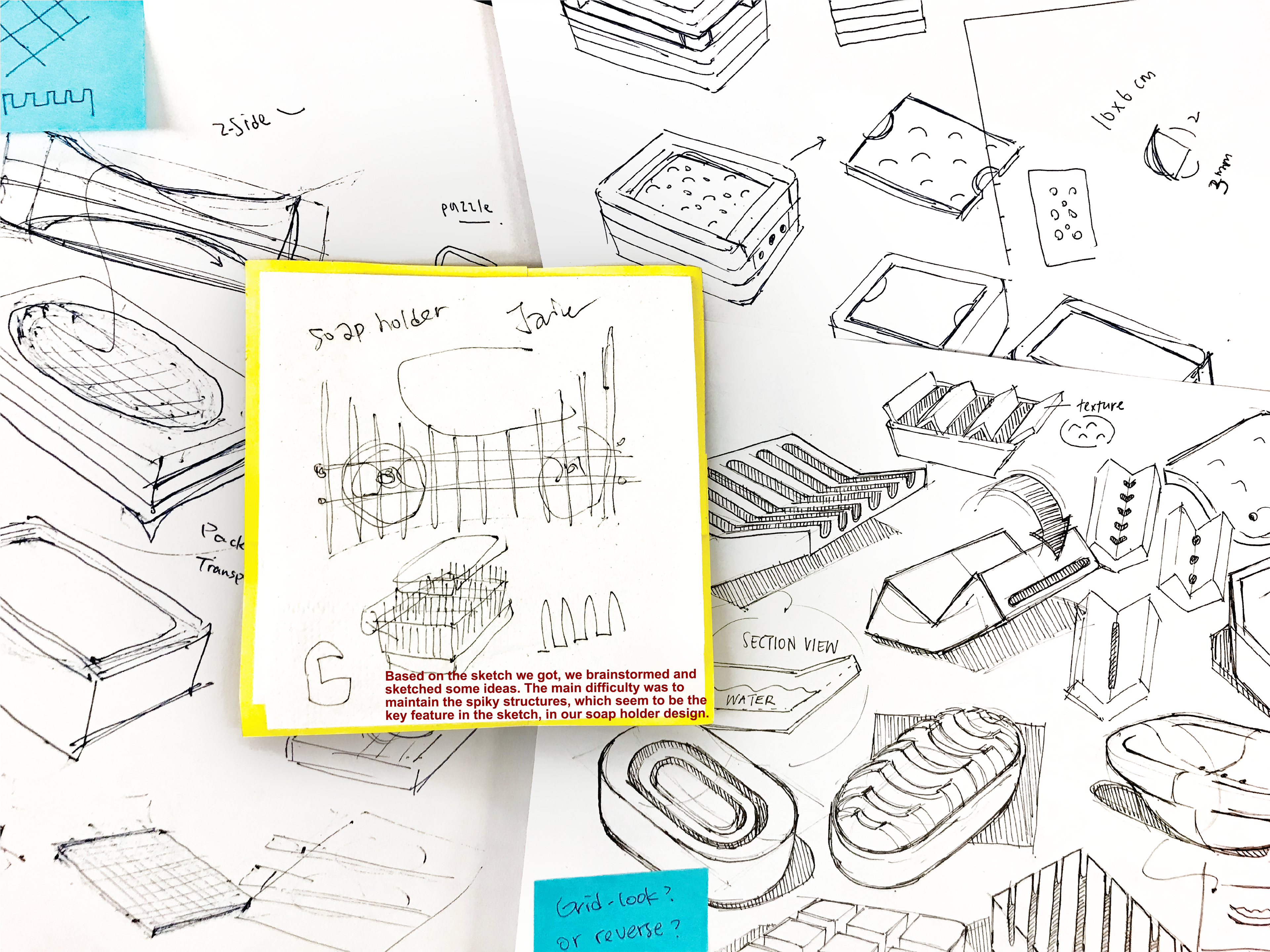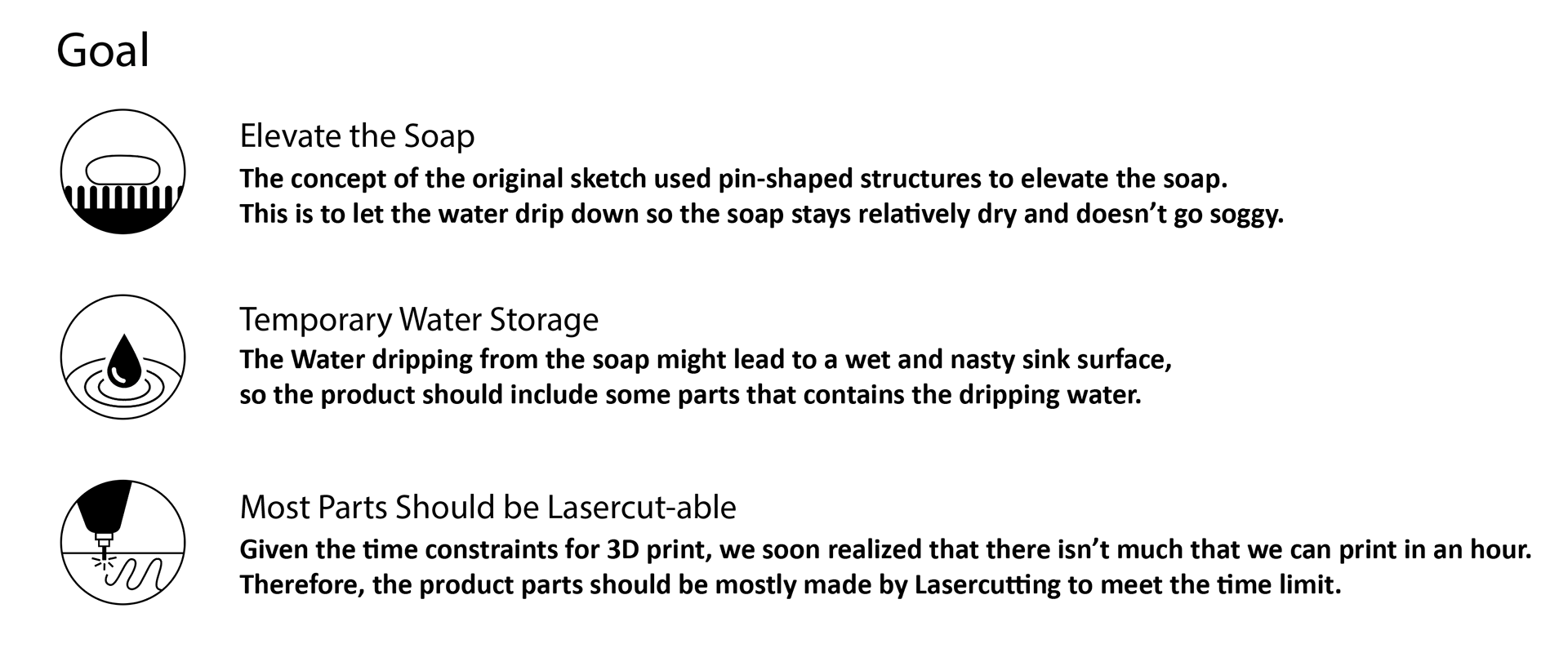 Fabricating Prototypes within the time constraint (laser cut: 15 min, 3D printing: 1 hour)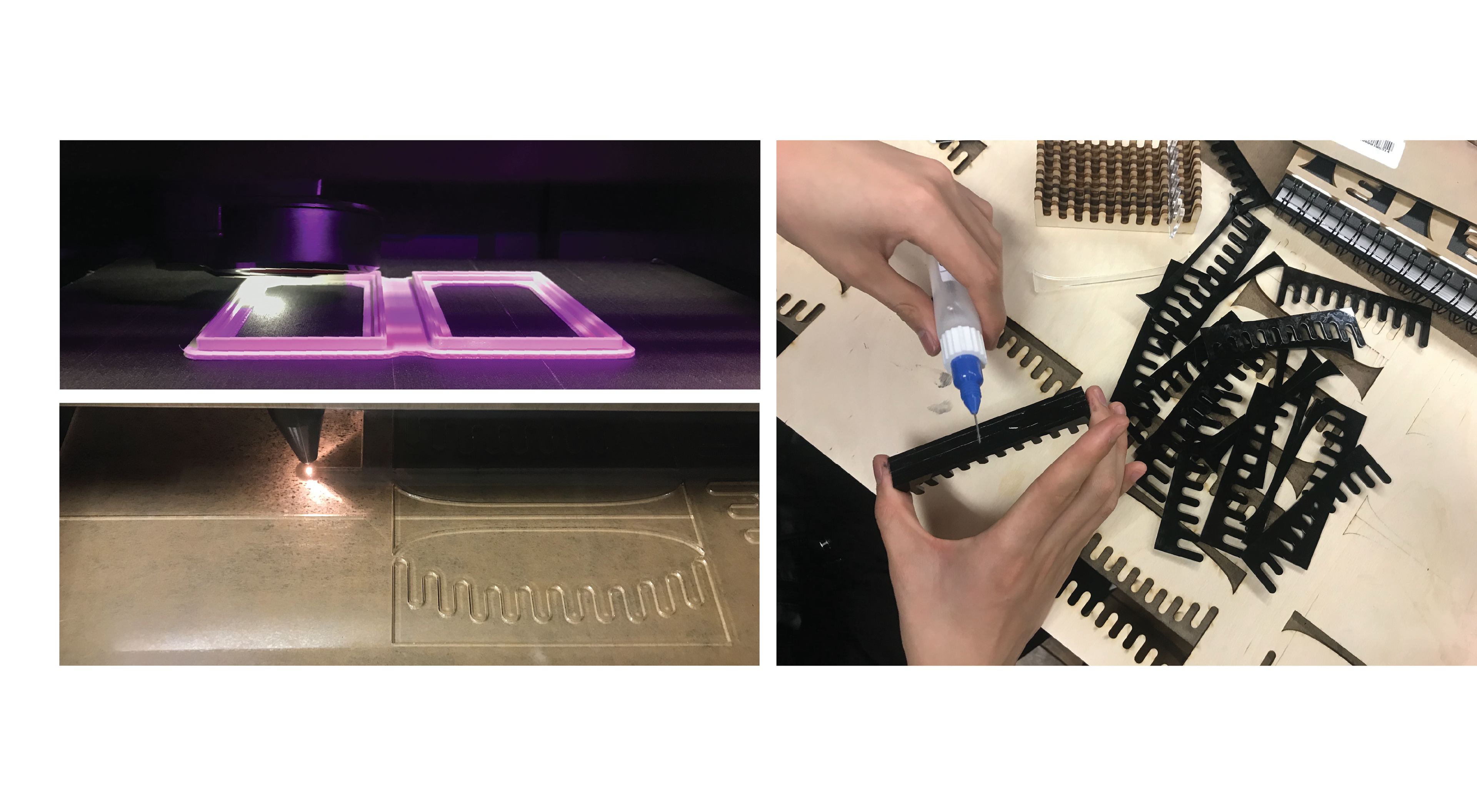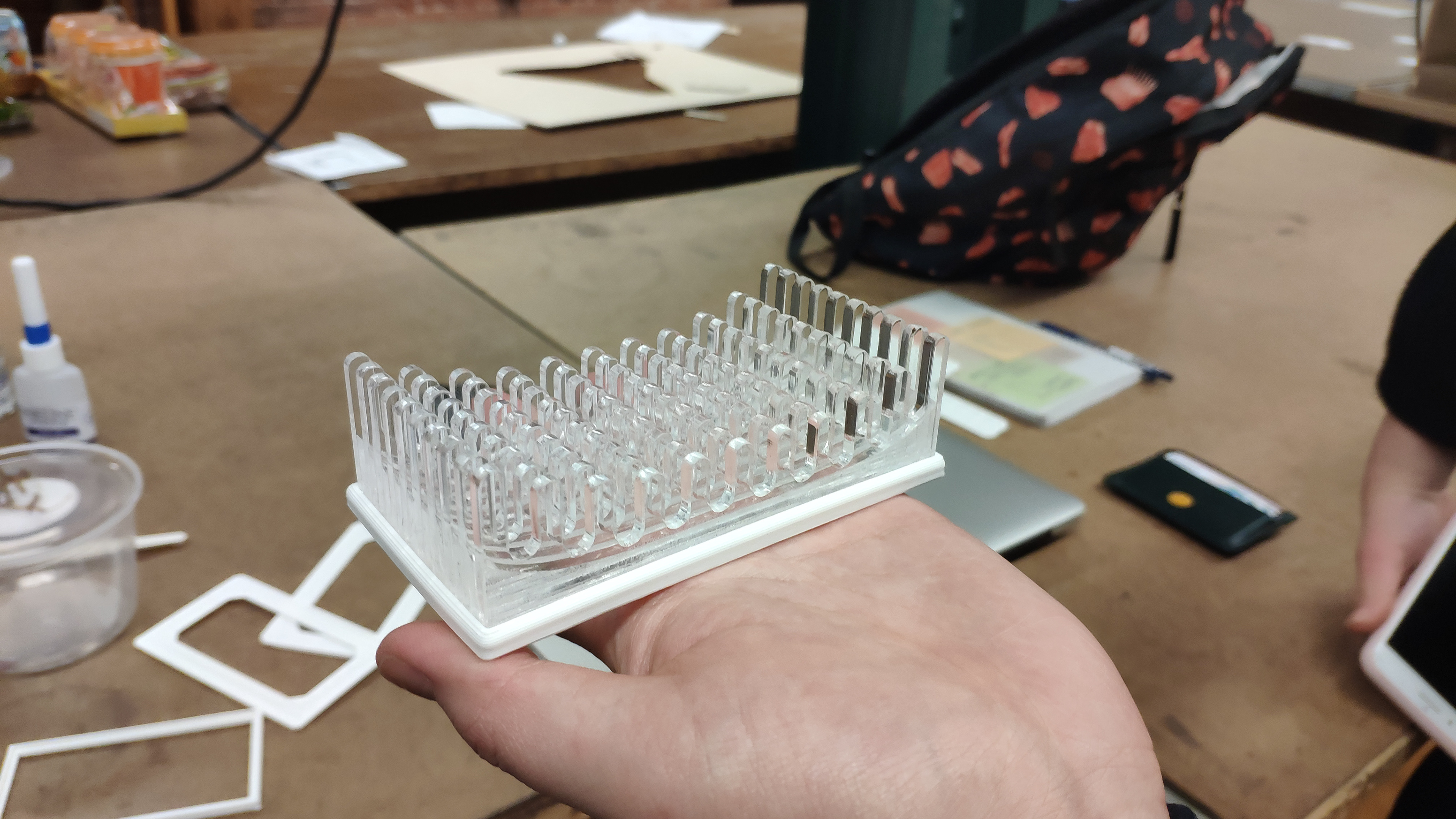 Designing Family Products
Towel rack:

Tower rack

 

is an essential product for a bathroom. Taking the advantage of our iconic wave shape, we incorporated a platform, a towel bar, and hooks in a product, aiming to make the most use of space.
Sinktop Tray

: The advantage of the form is that it elevates the object and keeps it dry and clean. We applied this feature to a sinktop tray for organizing bathroom products. There is a detachable drawer that collects the dripping water; it can also be used as a lid or a replacement of the wavy tray.